Depart from the real world. Close your eyes and listen to waterfall ambiance and soothing music.  Come and experience Thai-style massage therapy in a relaxing, calming environment isolated from the rest of the salon.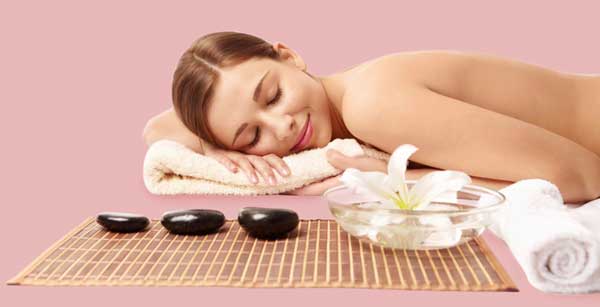 SIGNATURE THERAPEUTIC MASSAGE
Medium to firm pressure using essential oils, warmed herbal towels, hot stones, peppermint foot treatment.
$60.00: 60 minutes
$75.00: 75 minutes
$90.00: 90 minutes
$75.00: Weekly 90 minute session
$80.00: BI-weekly 90minute session
PREPAID 3 session package: will receive 4 massages
PREPAID 5 session package: will receive 6 massages
HOT BASALT STONES WITH COLD MARBLE STONES: 90 minutes: 120.00
PRENATAL: 60 minutes: $75.00
For any questions about our massage services please contact us.
ELYSIAN SALON & SPA
308 East Street
Rochester, MI 48307
248.656.8881
Downtown Rochester